click here for

Hours of operation:

Mon-Fri: 7:30am - 3:30pm
Sat: 8:00am - 3:30pm
Sun: 9:00am - 11:00am
HOLIDAY HOURS
Friday Dec 24 7:30-Noon
Sat, Sun Dec 25-26 Closed
Friday Dec 31 7:30-Noon
Sat, Sun Jan 1-2 Closed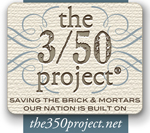 Whether you're simply thatching your lawn or planning an addition, you'll need special tools and equipment to do the job right. Equipment can be expensive to buy and maintain, especially if you may never use it again. RENT what you need and save yourself time, money and storage space. At Pioneer Rentals Inc., for nearly 50 years, we have been providing Florham Park, Chatham and the surrounding area with the quality equipment and expert advice to get the job done right.

Conveniently located in northern New Jersey on the corners of Morris County, Union County & Essex County, we proudly serve the following communities with the latest tool and party rental items: Chatham, Madison, Chatham Township, Harding Township, Green Village, Florham Park, East Hanover, Whippany, Morristown, Morris Township, Summit, Springfield, Union, Berkeley Heights, Watchung, Stirling, Gillette, Basking Ridge, West Orange, South Orange, Livingston, Short Hills, Millburn & Maplewood.

Visit our party section for all the items you need to make your backyard party or barbeque a huge success.
We specialize in the do-it-yourself party or BBQ.

We'd like to express our thanks to you for being patient during the last year as together we have attempted to navigate the many challenges. Masking is now optional if you are fully vaccinated, however we continue to do the best we can so that we may serve our valued customers and friends in an efficient manner while at the same time maintaining stringent health and safety procedures. Our counters, door handles, etc are sanitized with Odoban regularly and we are running HEPA filtration in our counter/showroom area.

Like so many other businesses, we are having workforce issues and still have limited staff, so please realize that there may be some delays in our efforts and transactions may take a little longer. We are doing our very best to service our customers in an efficient manner.

We'll be open at 7:30 AM for our contractors (8:00am for Uhaul) will be open until 3:30 PM for anyone needing propane or other items.

• 8:00 AM – 3:30 PM and Sunday mornings 9-11 AM
• Propane Filling Station is open
• Uhaul Boxes Packing & Moving Supplies available
• Trucks are spray sanitized with a virucidal after each rental

Thank you,
Pioneer Rentals Inc

See our eBay store for hard to find small engine parts & towing items.
http://stores.ebay.com/Pioneer-Rentals